transformative skincare
dermal essentials is a family owned business founded in 1977 and run by women in northern california. over the years our skilled aestheticians have tested hundreds of products & ingredients in order to offer you a curated collection of our favorites along with our own innovative dermal essentials skincare brand.
our dermal essentials skincare products employ highly concentrated active ingredients that have been clinically proven to have a positive effect on the skin. they are cruelty free, have no fillers & are manufactured in the USA in a state-of-the-art FDA registered, cGMP compliant facility. we offer medical grade skincare backed by clinical science and a unique comprehensive technology based range of anti-aging and acne skincare solutions created by clinical research and development experts for optimal effectiveness without animal testing.
we are here for every stage of your skincare journey.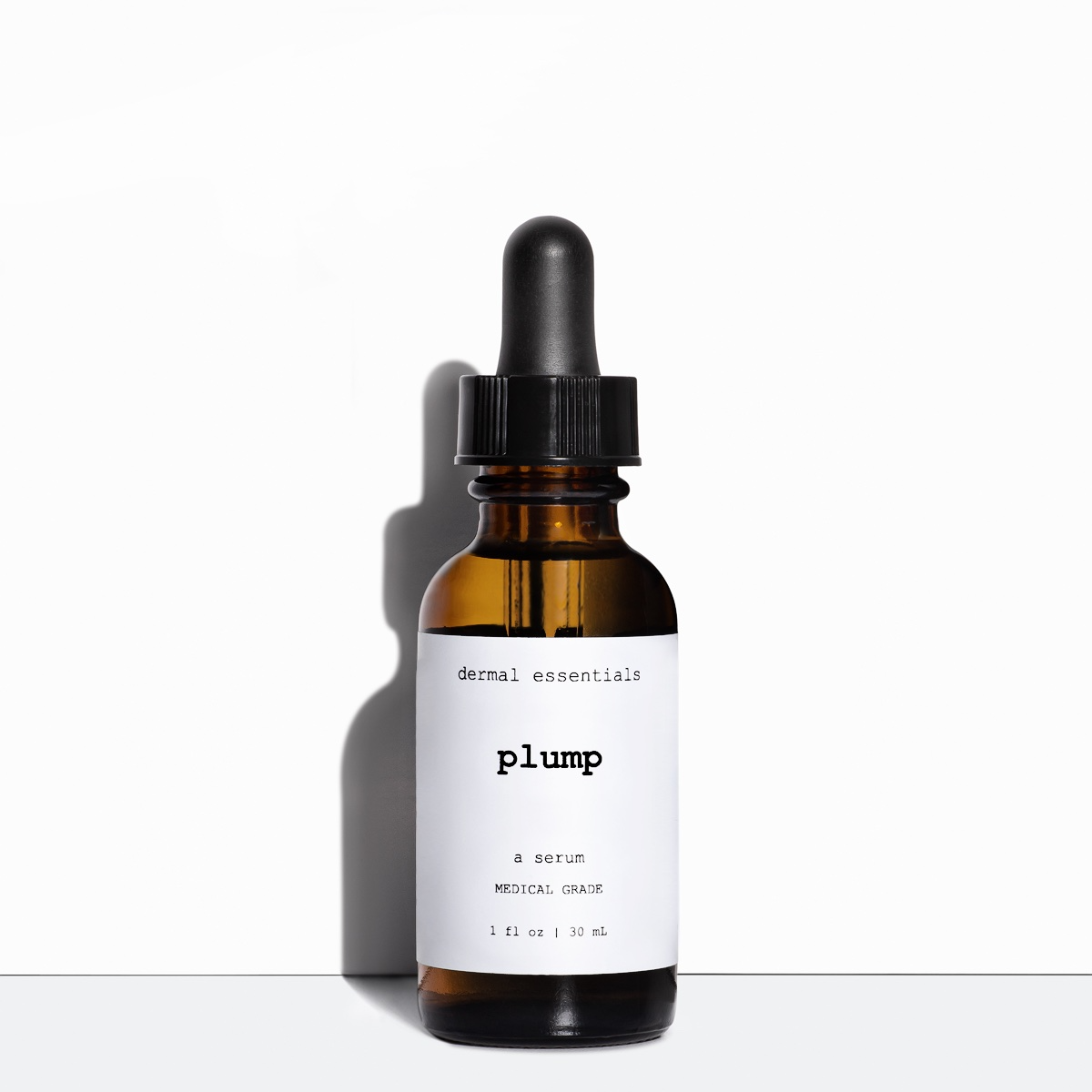 have you tried plump yet?
plump is a professional grade anti-aging serum packed with a powerful combination of a copper peptide complex, proline, lysine, hyaluronic acid and niacinamide that reactivates collagen and elastin production. this super serum preserves and protects skin structure from pollution, uv rays and aging; leading to noticeable improvement in the skin's barrier function and a drastic reduction in the appearance of wrinkles and fine lines. a true game changer.
learn more
hear what our clients are saying...
"

CLEAN is the only cleanser I've found that's gentle on my skin and still keeps my breakouts under control. Finally my search for the perfect cleanser is over!

andrea williams

"

ELTA MD is the only sunscreen I trust for myself and my kids. 

katherine collings

"

REPAIR has changed my skin! The best vitamin c serum I have tried. It has lightened and brightened my dark spots and improved my wrinkles.

sarah bender